Accounting Manager
Wadas, Teluk Jambe Barat, Karawang

,

Indonesia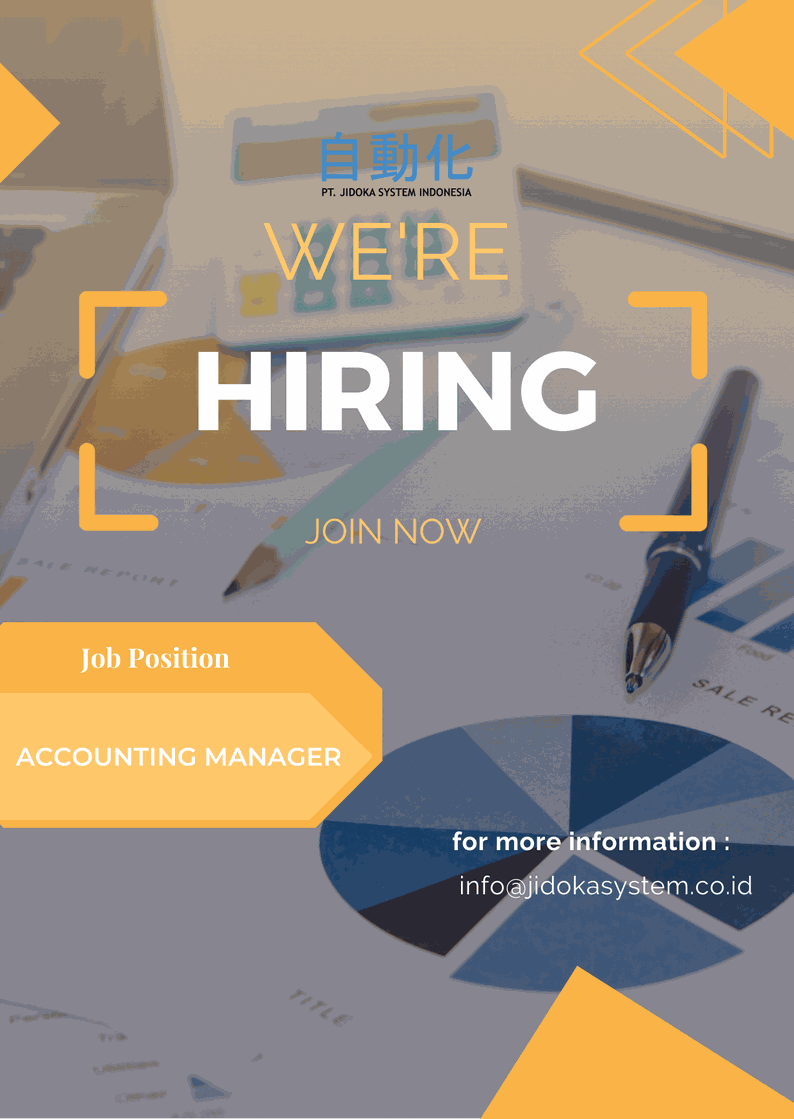 job description
Prepare monthly financial reports for tax management and compliance. Make sure that there are no discrepancies between bank statements and actual financial statements. Analyze financial reports regularly. Budget control within the company. Prepare other reports requested by management. Able to work in a team.
requirements
Bachelor's degree in Accounting

Good analytical thinking

Fast & accurate problem solving

Leadership skilled and detail oriented

Able to work under pressure and tight deadline

Preferably has Chartered Accountant & Brevet Certificate

Preferably has working experience in Auditor

At least 5 years of working experience in the same field or position

Update about Pedoman Standar Akuntansi Keuangan (PSAK)

Willing to be placed in Karawang
responsibilities
Arrange plan & program in Accounting Department

Manage recording activity of financial transactions

Review & analyze financial report

Compile & consolidate financial report

Ensure that Financial Report is according to SOP and SAK

Provide and submit Financial Report to Bank or Financial Institutions

Manage inventory, fixed asset, intangible asset and making recommendation for solving irregularities in the implementation of SOP

Checking VAT PPn

Provide any data for external audit yearly
Team / Company Size:
10 / 40 people
Avg Deal Size:
$15k
Sales Cycle:
3 months
Company Growth:
50% YoY
Company Maturity:
Profitable
Need More Info?
Benefits
Healthcare, dental, vision, life insurance, Flexible Spending Account (FSA), Health Savings Account (HSA)
PTOs
Vacation, Sick, and paid leaves
Save on commute
Pre-tax commuter benefitsbr
(parking and transit)
Discount Programs
Brand-name product and services in categories like travel, electronics, health, fitness, cellular, and more
Prime location
Only a couple blocs from BART, Caltrain, Highway 101, carpool pickup, and Bay Bridge.
Sponsored Events
Tuesday Dinners, Monthly Lunch Mixers, Monthly Happy Hour, Annual day event
Sport Activity
Play any sport with colleagues and the bill is covered
Eat & Drink
Peet's and Philz coffee provided all day to order and pantry snacks