Project Manager
Wadas, Teluk Jambe Barat, Karawang

,

Indonesia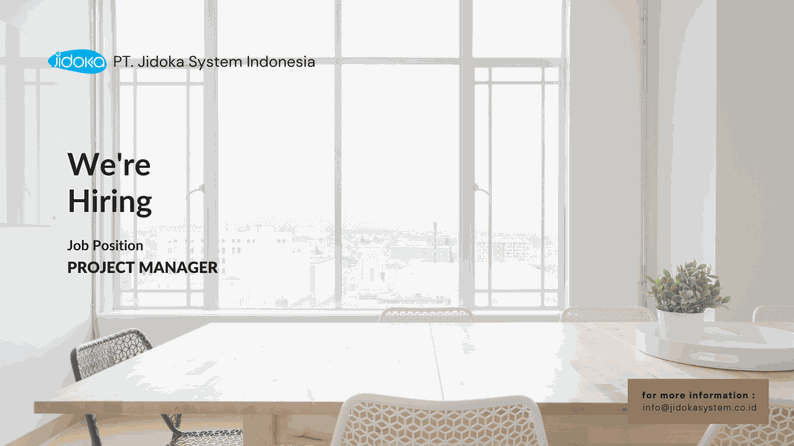 Section Subtitle
Write one or two paragraphs describing your product or services.
To be successful your content needs to be useful to your readers.
Start with the customer – find out what they want and give it to them.
Short summary of the job: A sales job for smart people and can learn quickly new industries management practices. You will be in charge of the full sales cycle from the opportunity qualification to the negotiation, going through astonishing product demos.
What's great in the job?
No outbound calls, you get leads and focus on providing value to them
You sell management software to directors of SMEs: interesting projects and people
Large apps scope: CRM, MRP, Accounting, Inventory, HR, Project Mgt, etc.
Direct coordination with functional consultants for qualification and follow ups
High commissions for good performers
Team / Company Size:
10 / 40 people
Avg Deal Size:
$15k
Sales Cycle:
3 months
Company Growth:
50% YoY
Company Maturity:
Profitable
Need More Info?
Benefits
Healthcare, dental, vision, life insurance, Flexible Spending Account (FSA), Health Savings Account (HSA)
PTOs
Vacation, Sick, and paid leaves
Save on commute
Pre-tax commuter benefitsbr
(parking and transit)
Discount Programs
Brand-name product and services in categories like travel, electronics, health, fitness, cellular, and more
Prime location
Only a couple blocs from BART, Caltrain, Highway 101, carpool pickup, and Bay Bridge.
Sponsored Events
Tuesday Dinners, Monthly Lunch Mixers, Monthly Happy Hour, Annual day event
Sport Activity
Play any sport with colleagues and the bill is covered
Eat & Drink
Peet's and Philz coffee provided all day to order and pantry snacks