PT. Jidoka System Indonesia is in need of a programmer to support projects that are being implemented at PMDN & PMA companies located  in Karawang - Bekasi - Jakarta and surrounding area.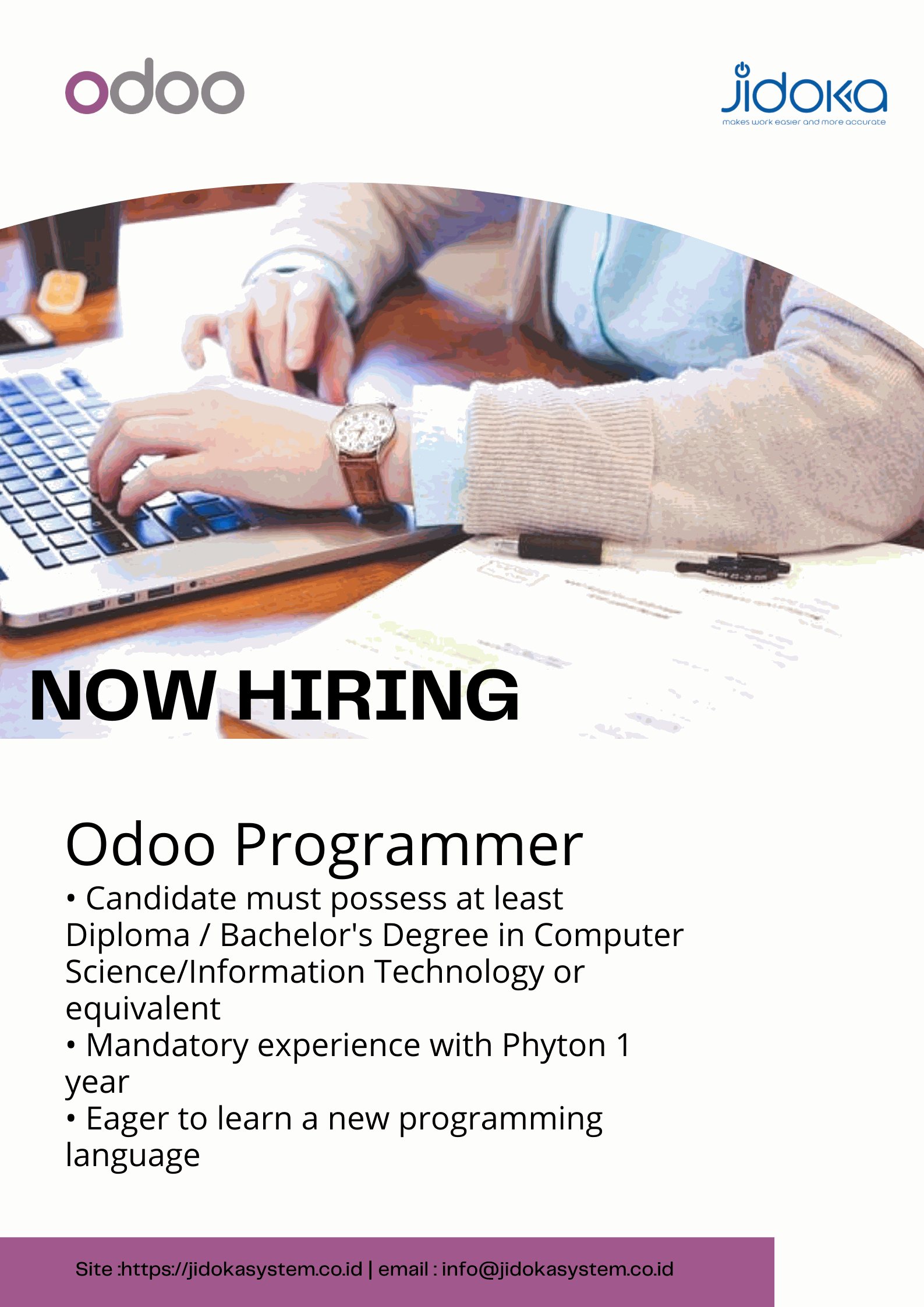 Requirement :

• Candidate must prossess at least Diploma / Bachelor's Degree in Computer Science/Information Technology or equivalent
• Minimum experience with Phyton 1 year.
• Having the Phyton 3x experience will be very valuable.
• Experience with Odoo >10x is highly preferred.
• Skills Required : Python, Odoo functional and Odoo framework, Postgres, Javascript
• Interested in learning the new programming language.
• Teamwork, analytical skills, and problem-solving.